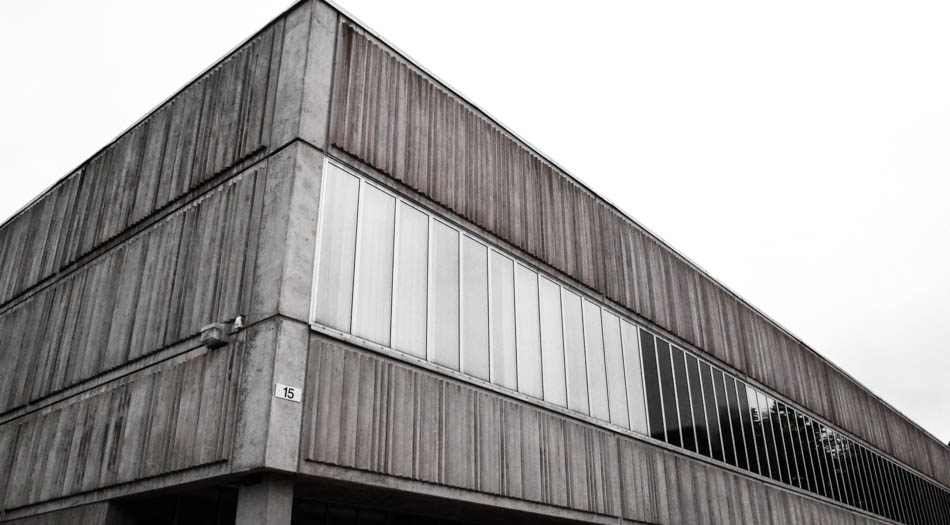 The sun is very intense today. It shines through almos every window of our house like; "Ha! So here you are – inside. Writing. When I´m so lovely and shines so bright outside!"  Shut up sun…
So, I´m at home working today. Writing on an assignment from here. It´s fun, but at the moment I´m suffering from a bit of an skrivkramp (writer´s block) and keeps starring at the sunshine…
 The media house in Falun.
Martin went to Falun for a quick stop at Dalarna University today. He teaches media students at Bildproduktion (film produktion) at Dalarna University. Lucky students! Oh well. I have the dogs to talk to and that´s not bad either .
Meanwhile this record is softly playing in the background, and I have a feeling that my writer´s block soon will be over. Any time now…aaaany time. Yep.
Here in Sweden i´s "lillördag" (wildely translated: little saturday), which means that you are allowed to behave like its weekend. For us that menas Hello wine night!
You all have a lovely day now!