On a day like this (and all the other days!)
Sure, this day is important. But so should all the other days in the year be as well. We can take this day and use it to spread the word and to support everyone that fights the fight. We believe in feminism and equal rights. We believe in it because we want a well functional society were we all can feel that we matters and that everybody knows that they are importation for the world to go around.
The business we´re in (tech) are very man dominated, but we see some changes there. Girls are more interested in, for example, app development and the tech industri over all.
In Sweden we have this big event Women in Tech:
Also, the app development industry are the perfect thing for creativity and entrepreneurship to collaborate and make cool and useful products. And, as we know women rule the social media and are not late to use technology. It´s so cool to see all the good ides that are going viral all over. It´s powering.  Check this out:
Aaaa! I wich we made that app! So cool.
And look what snapchat did today (read about it here):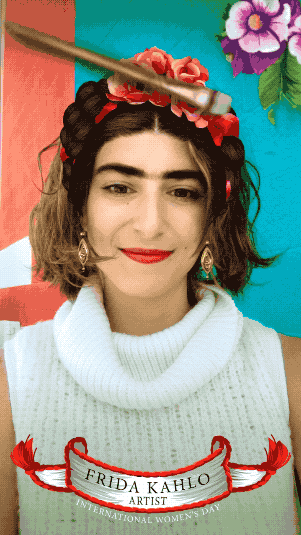 So, you all have a nice day. But remember – do not congratulate women on Womens day today…please. Show your support instead, by showing kids that everybody are equal and should not be treated different  . Be kind. Be nice. Okey? Okey.