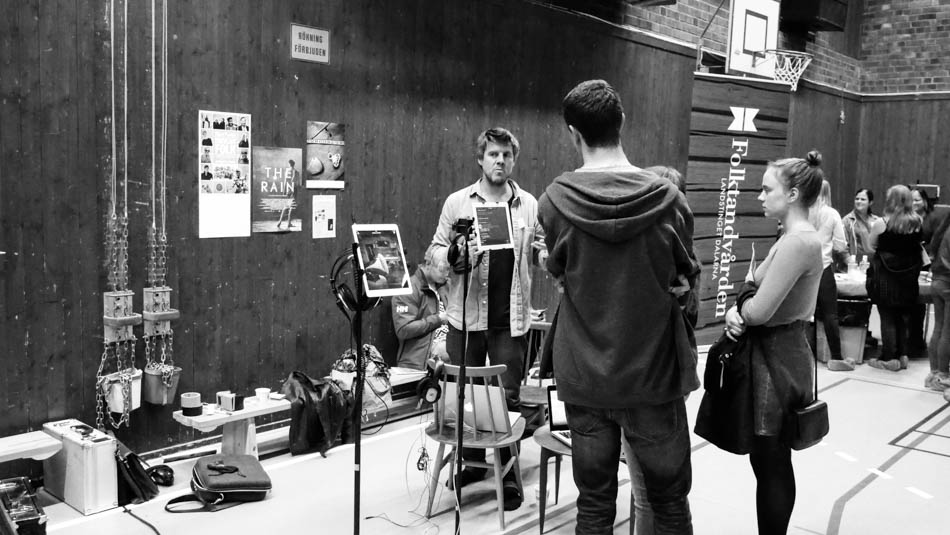 Yesterday we attended an event in our town. The event was for teenagers that are about to choose directions in life. Some of them are going to choose what to study next, and some of them are going to take the first step out into the huge world of occupations. And boy do they have many many jobs to choose from! Such a hard choice. I still don´t now what to do "when I grow up" 😉
We showed some of our apps and films that we have made. It was really hard to write down a professional total on our name tags that we hade to wear. We have so many titles! Ha!
If we compare this years event from last the last one, this year the kids were so interested in development! Last year it was all about the movie business, but this time we almost only gat questions about developing and apps.
(Had to blur this kids out a bit. Unfortunately I forgot to ask them if I could take their picture…)
One of the most refreshing things about this day was that it was so many girls that told us they was into sound designing films or developing stuff! Finally! You go girls!
The most popular app was definitely Halloween Haunted House. So much fun to see how they reacted to the scary sounds! Everybody wanted to have a halloween party after this day I tell you!
Now. You all go and have yourselves a nice Friday!
Do what these kids do – dance!