Aaa! Second breakfast…mmm! Love it.
This is my workspace today. At home. With coffee and christmas music playing in the background. Im working on an intervju that I will do this Friday. Very exiting! It will be published at my other blog (martinasrimsbo.blogspot.se), but of course it will also be published here in english. This intervju will be one of many and you will meet a lot of cool people. So stay tuned!
Now. About the christmas songs.  Im an oldie so I like especially the one´s from the 40´s  and 50´s. But I have some newer ones on the list to. But no Wham and Mariah Carey and stuff like that in my list – makes me feel sick Im afraid. Here are some of my favourites.
She & Him has the most lovely christmas album!
The accent! Arrrr!
This is so cute and funny! The kids love it!
Classic.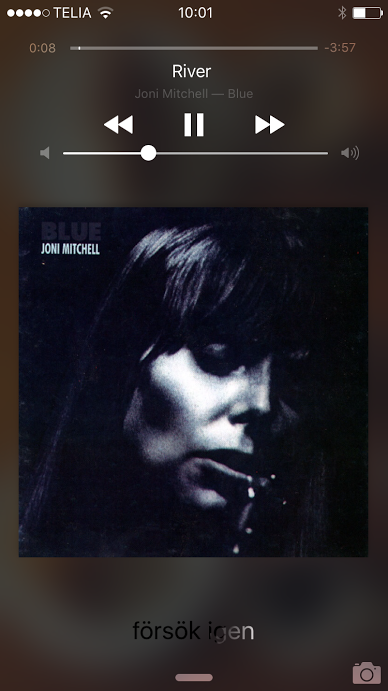 Joni.
That´s a few of my favourites. I have more, and perhaps I will show you some more as we get closer to christmas.
What is you´re favourite christmas carols?
Back to work.
Now you all have a good day – and be nice!